Stout Beer Door Kegerator Kit
Stout Beer Door Kegerator Conversion Kit
Stout Beer Door Kegerator Conversion Kit Includes a Double Gauge Nitrogen Gas Regulator and Stainless Steel Stout faucet.
# RCK-LC-STOUT
Description
Specifications
Enjoy the uniqueness of Guinness Stout Beer Door Kegerator Conversion Kit and other Stout beer at home. A unique mix of nitrogen and carbon dioxide helps stout beers swirl that tumbles and gradually separates into a rich black body with a smooth creamy taste.
HIGHLIGHTS
Includes all the major components you need in order to dispense stout beers, and an option to choose between keg couplers to match the type of stout beer your dispensing. Simply pickup a tank of blended gas and a keg of beer locally, and you will be ready to dispense a variety of the unique stout types of draft beer at home.
To retain the taste the breweries intended, nitrogenous beers need to be dispensed with a stout type faucet, a 75% Nitrogen / 25% CO2 gas blend, and a dispense pressure of 30—35 Lbs. As well you will require a keg coupler appropriate for the type of stout beer you will be dispensing.
The unique stout faucet has a built in stainless steel restricter plate that the beer is forced through creating the distinctive cascading head with these type of beers. This plate breaks the nitrogen out of the beer creating a cascading head on the poured beer. This plate must be left in place and cleaned frequently to remove any buildup that may clog the tiny holes in the plate.
The gas is a 75% Nitrogen / 25% CO2 gas blend and is commonly referred to as Guinness gas. This gas blend is inappropriate for ales and lagers, as it will change the CO2 content and thus the flavor of these beers. Purchase cylinders of mixed gas locally. We recommend inquiring with the store you are getting your kegs from for a local source of mixed gas, or look in your phone book under Gas or Welding supply stores. Request gas that is used with beverages, and in a nitrogen cylinder with a female valve. Although most bars and restaurants store their stout beers at the 36—38°F temperature (which is critical for most non—pasteurized ale and lager type of draft beers), most breweries recommend their stout beers are served at a temperature of 42°F to get the best flavor attributes of their product. Always verify with your local beer distributor the brewery recommended temperature and type of gas for the beer you intend to dispense.
FEATURES
Enjoy fresh, cold stout draft beers at home by converting an existing refrigerator into a Kegerator.
THIS KEGERATOR CONVERSION KIT INCLUDES
Dual gauge Nitrogen regulator that features a solid forged brass body, wire mesh inlet filter, quad—ring inlet seal, built in pressure relief valve, 0—60 and 0—3000 PSI gauges, and a 3/8" O.D. outlet barb with shutoff.

4' of red vinyl gas hose with re—usable snap clamps.

An option to choose the "U" system keg coupler that is used for stout beers such as Guinness® or the "S" system keg coupler that is used for stout beers such as Murphy's®

5' long super vinyl beer hose assembly. This brewery approved hose will not rot, swell, or dry out and is unaffected by normal beer line cleaning chemicals. Pre—assembled with hex nut and neoprene washer on one end for connecting to keg coupler

4" long PVC door spacer that allows secure shank installation without crushing the refrigerator door insulation

5—1/8" long nipple shank assembly. The one—piece construction prevents leaks, and the barbed fitting allows easy connection of the beer line assembly. Includes shank, forged brass locknut, plastic flange, coupling nut, sleeve, and snap ring

Draft Beer Stout & Ale Faucet—Polished Stainless Steel Body

High gloss black plastic faucet knob

Faucet wrench for easy tightening the faucet to the shank

Complete, detailed easy to follow

instructions for quick installation
FAQ/ Related Articles
Do-It Yourself Kegerators
How do I determine what refrigerator size I need for a home kegerator?
Can I use a freezer to dispense draft beer?
What is a good place to shop for a refrigerator or freezer?
How can I set up my beer to be dispensed 5' away from my refrigerator?
How can I set up my beer to be dispensed from a countertop just above my refrigerator?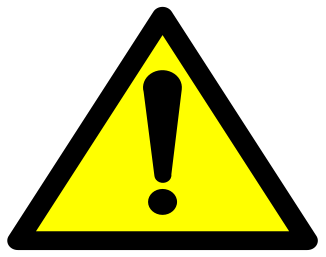 WARNING: This product contains chemicals known to the State of California to cause cancer and birth defects or other reproductive harm.
www.P65Warnings.ca.gov