Basic Door Kegerator Conversion Kit – 1 Faucet
Basic Door Kegerator Conversion Kit – 1 Faucet
Convert that old refrigerator into a draft beer dispenser with our basic door kegerator conversion kit. This Kegerator kit contains all the hardware and equipment you need to pour from 1 keg.
# RK-SU
Description
Specifications
Downloads
When you want to build the best beer dispensing system possible for your home or office, look no further than this complete door kegerator conversion kit. With an extra refrigerator, some basic hand tools, and this kegerator kit, you can enjoy draft beer at home anytime. Learn how to set up your system in minutes with this simple homemade kegerator guide!
FEATURES

Enjoy fresh, cold draft beer at home by converting an existing refrigerator into a kegerator.
THIS KEGERATOR CONVERSION KIT INCLUDES
4' of red vinyl gas hose with re-useable snap clamps.

D System keg coupler that features a stainless steel handle fork, a tin-nickel alloy plated probe, a short lever handle, a built-in pressure relief valve, and check valves for both the gas-in and liquid-out ports.

5' long vinyl beer hose assembly. This brewery-approved hose will not rot, swell, or dry out and is unaffected by normal beer line cleaning chemicals. Pre-assembled with hex nut and neoprene washer on one end for connecting to keg coupler.

4" long PVC door spacer that allows secure shank installation without crushing the refrigerator door insulation.

5-1/8" long nipple shank assembly. The one-piece construction prevents leaks, and the barbed fitting allows easy connection of the beer line assembly. Includes shank, forged brass locknut, plastic flange, coupling nut, sleeve, and snap ring.

Premium quality chrome plated solid brass beer faucet. Features a chrome-plated forged brass body, a PTFE lever washer for smooth consistent performance and easy operation, a solid brass faucet lever, and a chrome-plated bonnet, shaft, and collar.

High gloss black plastic faucet knob.

Faucet wrench for easy tightening the faucet to the shank.

Complete, detailed easy-to-follow instructions for quick installation.
NOTES: Most domestic draft beer is not pasteurized, so it must be kept cold. The temperature must be maintained between 36-38° F, and the temperature must be maintained all the way to the faucet. Temperatures above 38° F will cause foam and promote sour/cloudy beer. If the temperature rises above 50-55° F, bacteria growth rapidly begins to spoil the flavor and cloud the beer. Simply put, keg beer storage can be compared to milk storage: "If it is not kept cold, it will spoil."
This is a Clearance Product. Clearance Products cannot be returned for credit or exchange. Prices shown are the final price, no other discounts will be applied.
FAQ/ Related Articles
Do-It Yourself Kegerators
How do I determine what refrigerator size I need for a home kegerator?
Can I use a freezer to dispense draft beer?
What is a good place to shop for a refrigerator or freezer?
How can I set up my beer to be dispensed 5' away from my refrigerator?
How can I set up my beer to be dispensed from a countertop just above my refrigerator?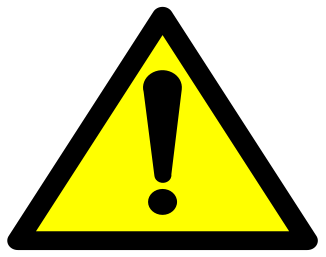 WARNING: This product contains chemicals known to the State of California to cause cancer and birth defects or other reproductive harm.
www.P65Warnings.ca.gov