Standard 2 Tap Kegerator Conversion Kit
Standard 2 Tap Kegerator Conversion Kit
The best 2 Tap Kegerator Conversion Kit! Mount the draft tower on top of your refrigerator or freezer for a true bar top look. This DIY kegerator kit contains all the hardware and equipment you need to pour from 2 faucets.
# RCK-LC-ST-2
Description
Specifications
Replacement Parts
Downloads
2 Tap Kegerator Conversion Kit Product Highlights:
Perfect for pouring 2 kegs, or 2 kegs of your favorite home brew.
Kegerator Conversion Kit Features:
Create your own Kegerator and enjoy cold draft beer at home!
Kegerator Conversion Kit Includes:
Dual gauge CO2 regulator with dual outlets that features a solid forged brass body, wire mesh inlet filter, quad-ring inlet seal, built in pressure relief valve, 0-60 and 0-3000 PSI gauges, with 3/8" O.D. outlet barbs with shutoffs.
Two lengths of 4' of red vinyl gas hose with re-useable snap clamps.
Two American Sankey "D" system keg couplers that feature a stainless steel body, a stainless steel handle fork, a tin-nickel alloy plated probe, a short lever handle, a built in pressure relief valve, and check valves for both the gas-in and liquid-out ports.
NSF-approved dual faucet polished stainless steel column tower. Preassembled 5' long brewery-approved beer hose, that is unaffected by normal cleaning chemicals, and a hex nut and neoprene washer on one end for connecting to keg coupler.
Two premium quality chrome-plated solid brass beer faucets. Features a chrome-plated forged brass body, a PTFE lever washer for smooth consistent performance and easy operation, a solid brass faucet lever, and a chrome-plated bonnet, shaft, and collar.
Two high gloss generic black plastic faucet knobs.
Faucet wrench for easy tightening of the faucet to the shank.
Complete, detailed easy-to-follow instructions for quick installation.
Notes:
Most domestic draft beer is not pasteurized, so it must be kept cold. The temperature must be maintained between 36-38°F, and the temperature must be maintained all the way to the faucet. Temperatures above 38°F will cause foam and promote sour/cloudy beer. If the temperature rises above 50-55°F, bacteria growth rapidly begins to spoil flavor and cloud the beer. Simply put, keg beer storage can be compared to milk storage: "If it is not kept cold, it will spoil."
FAQ/ Related Articles
Do-It Yourself Kegerators
How do I determine what refrigerator size I need for a home kegerator?
Can I use a freezer to dispense draft beer?
Do I need to keep the CO2 tank inside the refrigerator?
How can I set up my beer to be dispensed 5' away from my refrigerator?
How can I set up my beer to be dispensed from a countertop just above my refrigerator?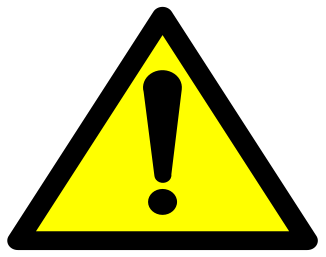 WARNING: This product contains chemicals known to the State of California to cause cancer and birth defects or other reproductive harm.
www.P65Warnings.ca.gov