Summit Kegerator - Freestanding - 2 Faucets - 23-3/4" - Tapping and Cleaning Kit
Summit Kegerator - Freestanding - 2 Faucets - 1 (1/2) Keg - 23-3/4" - Tapping and Cleaning Kit
This Summit kegerator is for residential beer dispensing and is designed for freestanding use. Black exterior finish durability and elegance. Ideal for dispensing two 1/6th barrel kegs, and comes complete with a Micro Matic keg tapping equipment and cleaning kit.
# BC-1206-2
Limited stock - Call for availability
Description
Specifications
Downloads
This kegerator unit features a large interior that can hold a full half, quarter, 1/6 or mini keg. It comes in a jet black cabinet with a matching Sankey tower. The surface includes a removable drip tray to collect spills and a chrome guard rail to help keep glasses and mugs in place. We include a set of locking casters for easy mobility. This unit features a reversible stainless steel wrapped door with a thin horizontally mounted handle for a sleek, modern look.
Automatic defrost operation ensures minimum user maintenance inside the 5.6 cu.ft. interior. A digital thermostat makes it easy to manage the temperature at the touch of a button. The external digital display shows the temperature in Celsius or Fahrenheit to ensure your beer is stored exactly how you like it. The Micro Matic dual tapping kit includes all the accessories you need for draft service. The floor is reinforced with a steel cover for added durability when loading kegs.


FEATURES
Dual tap system - Twin taps let you serve two different types of beer from two 1/6 sized (sixtel) kegs
Automatic defrost - Reduced user maintenance with auto defrost operation
Ideal beer temperature - Operates between 33˚ and 50˚ F to keep a variety of beers stored at just the right serving temperature
Top guard rail (ships unassembled) - Attractive chrome guard rail helps to reduce spills and neaten service
Drip tray - Removable drip tray catches spills to help contain the mess
100% CFC free - Environmentally friendly design without ozone-damaging chemicals
Tapping kit - Includes Micro Matic tapping kit – all the quality accessories you need to serve cold draft beer
Cleaning kit - Includes Micro Matic cleaning kit – plastic cleaning bottle with a faucet cleaning attachment, cleaner, and cleaning brush
Digital thermostat - Electronic controls ensure easy temperature management, with an external readout in Celsius or Fahrenheit
Fully finished black cabinet - Allows the beer dispenser to be used freestanding
Casters included (ship unassembled) - To make the beer dispenser portable, install this set of 2-1/2" high locking casters
Stainless steel floor cover - Interior includes steel cover to protect the floor when loading kegs
Deep chill function - Great for getting faster cooling results when loading your first keg
Reversible door - User-reversible door swing for added flexibility
TAPPING KIT INCLUDES
(1) Brand new aluminum 5 lb. CO2 cylinder (legally shipped empty). Aluminum cylinders are lightweight, durable, do not rust, and are easy to handle. Aluminum cylinders are also superior in quality compared to most steel cylinders found on the market.
(1) Single gauge CO2 regulator with a 0–60 output gauge and a 3/8" O.D. outlet barb with shutoff
Vinyl gas hose with Tee fitting and re-usable snap clamps
(2) Micro Matic American Sankey D System keg couplers that features a stainless steel, a stainless steel handle fork, a tin-nickel alloy plated probe, a short lever handle, a built-in pressure relief valve, and check valves for both the gas-in and liquid-out ports
(1) NSF approved 3" diameter dual-faucet polished stainless steel column tower. Pre-assembled with brewery approved hose, that is unaffected by normal cleaning chemicals, and a hex nut and neoprene washer on one end for connecting to keg coupler.
(2) Premium quality chrome plated solid brass beer faucets. Features a chrome plated forged brass body, a PTFE lever washer for smooth consistent performance and easy operation, a solid brass faucet lever, and a chrome plated bonnet, shaft, and collar
Complete, detailed easy to follow instructions for quick installation
SHIPPING: Stocked and shipped from Pennsylvania. Delivery within Eastern U.S. typically in 2-3 business days. Delivery within Central U.S. typically in 3-4 business days. Delivery within Western U.S. typically in 4-5 business days.
WARRANTY: One year parts and labor, five years on the compressor (parts only). All warranty work handled through manufacturer's Service Center.
FAQ/ Related Articles
What temperature do I need to store draft beer at?
What sizes of keg is draft beer available in?
Can I tap the keg as soon as I get it home?
How long will a keg of draft beer remain fresh?
What do I need to do if I'm not going to use my keg for a while?
Can I keep my keg refrigerator setup in my backyard or on my porch?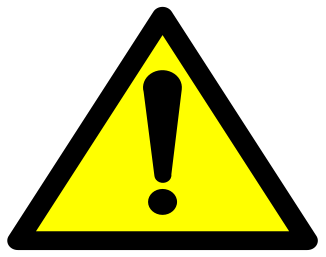 WARNING: This product contains chemicals known to the State of California to cause cancer and birth defects or other reproductive harm.
www.P65Warnings.ca.gov