PRO-MAX™ Dual Gauge CO2 Beer Regulator Panel Assembly – 0-60 PSI – 2 Pressures – 2 Products – 2 FOBs
PRO-MAX™ Dual Gauge CO2 Beer Regulator Panel Assembly – 0-60 PSI – 2 Pressures – 2 Products – 2 FOBs
Installation ready! Save time and easily install secondary CO2 regulators and FOBs for your draft beer system with this pre-assembled PRO-MAX™ Dual Gauge CO2 Beer Regulator Panel Assembly.
# RPK-2-PP
Description
Specifications
Downloads
Safely and effectively control the flow of gas to two kegs in your draft beer system with the PRO-MAX™ Dual Gauge CO2 Beer Regulator Panel Assembly. Premium Plus secondary beer gas regulator reduces pressure from a primary regulator or gas blender and provides this lower pressure to each individual keg. The secondary regulators have an adjustment range from 0-60 PSI range so you can quickly monitor the amount of gas flowing from the gas source to the keg.
For added safety, this model has an integrated pressure relief valve that vents the gas flow if outbound pressure exceeds 55 PSI. Premium Plus beer gas regulator comes with a standard tamper-evident adjustment screw and bonnet, preventing unauthorized adjustment to beer gas pressure which can cause foaming/performance issues.


FEATURES
2 pressures/2 products
Two gauge secondary regulator, FOBs, beer and gas hoses for kegs, all on one easy mount panel
Wall mount panel with pre-drilled holes
Includes (2) stainless steel Profit Maximizers™ with pre-plumbed vent drain line
8' of 3/8" I.D. clear vinyl with 304 stainless steel tailpiece
8' of 5/16" I.D. red vinyl gas hose
Stainless steel wall bracket
Premium Plus secondary regulator with tamper-evident adjustment screw and bonnet
Pre-taped pipe plug and two hose barbs included
Forged brass and die cast for durability, accurate machining
Stainless steel valve seat for high corrosion resistance
Stainless steel inlet filter
Constant pressure supply at high output flow rates
Pressure relief valve ensures safety by releasing at 55-65 PSI
ABOUT PRO-MAX™ FOBs: PRO-MAX FOBs reduce pour costs and maximize profits loss when changing kegs. Foam is beer; stop wasting it when a keg empties. PRO-MAX™ FOBs sense an empty keg and stop the flow of beer. This allows the beer line to remain full when the keg empties.
There is no need to re-fill the beer line: this reduces waste and maximizes glasses per keg. It is manufactured stainless steel with a large beer chamber for easy viewing and stainless steel hose connections.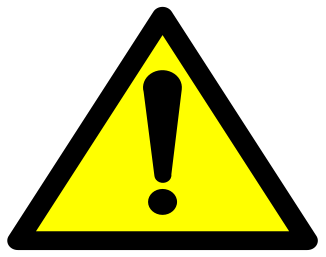 WARNING: This product contains chemicals known to the State of California to cause cancer and birth defects or other reproductive harm.
www.P65Warnings.ca.gov