Pro-Line™ Commercial Kegerator 3 Tap – (3) 1/2 Keg – 69-1/2" – Stainless Steel
Pro-Line™ Commercial Kegerator 3 Tap – (3) 1/2 Keg – 69-1/2" – Stainless Steel
Superior quality for years of reliable performance with the Pro-Line™ Commercial Kegerator 3 Tap. Whether you operate a bar, cafe, or facilitate special events, this direct draw beer dispenser is an excellent way to add cold draft beer. Equipped with an integrated beer glass rinser to help condition the glass before pouring. Stainless steel finish.
# MDD68S-E
Limited stock - Call for availability
Description
Specifications
Replacement Parts
Downloads
Micro Matic set out to engineer and manufacture the highest quality refrigeration products in the bar and beverage industry – and we've done it. We brought together the best of the draft beer industry, refrigeration experts and on-premise users to deliver on our promise of quality, performance and value. Customizable, energy-efficient and loaded with functional features, every unit is built to last.
Whether you operate a bar, cafe, or facilitate special events, this direct draw dispenser is an excellent way to add cold draft beer or any other beverage without investing in a full built-in draft system. Equipped with an integrated glass rinser, this conditions the glass before pouring—wetting and chilling for an easier pour. Unit accommodates up to (3) 1/2 keg barrels, includes draft towers and faucets.
FEATURES
Durable stainless steel exterior for a sleek look
(2) 3" diameter polished stainless steel draft towers, (3) faucets
Heavy-duty stainless steel top
Drip tray with removable grill for easy cleaning
Integrated glass rinser – helps condition the glass before pouring
Self-closing door with key lock
Integrated LED interior lighting
Optional commercial-grade casters for easy mobility
Balanced refrigeration system designed to operate at 36–38˚F
Digital thermostat
Front breathing for cooling and exhaust
Reinforced stainless steel interior floor
Dunnage rack protects interior floor, allows for easy keg sliding, and more efficient keg cooling
Space-saving side mounted evaporator optimizes interior cabinet space
Built-in blower continually cools the tower to ensure cold beverages
R290 ozone-friendly refrigerant
Rear knock out plug for gas line to help insure easy mounting of CO2 cylinder outside of unit if preferred
Modify to dispense multiple beverages: beer, wine, nitro cold brew, kombucha
NOTE: Tapping equipment not included. Order separately.


RINSER WATER INLET INSTALLATION
Always check local plumbing codes first
Install in-line water regulator set at 15 PSI from the street water supply
Install a shutoff rinser on the water supply
PLEASE READ: It is recommended a licensed plumber connect the glass rinser to the water supply line. Always use an in-line shut-off and water pressure regulator. Micro Matic shall not be held liable for damage caused by improper installation.
WARRANTY: Units purchased after January 1, 2018: Three (3) years parts and labor, an additional two (2) years on the compressor (parts only). Units sold before December 31, 2017: One year parts and labor, an additional four years on the compressor (parts only). All warranty work is handled through Micro Matic certified service agents.
FAQ/ Related Articles
Can I enclose my keg refrigerator in a cabinet?
Most Draft Beer Dispense Problems are Temperature Related
What sizes of keg is draft beer available in?
What temperature do I need to store draft beer at?
Importance of Beer Line Cleaning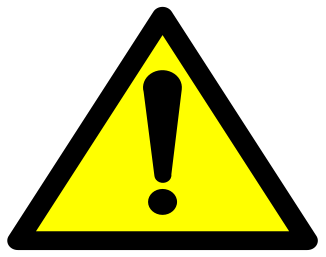 WARNING: This product contains chemicals known to the State of California to cause cancer and birth defects or other reproductive harm.
www.P65Warnings.ca.gov