Double Service Pedestal Draft Beer Tower - Glycol-Cooled - PVD Brass - 24 Faucets 304 - 3" Center
Double Service Pedestal 24 Tap Tower – Glycol-Cooled – PVD Brass 304 – 3" Center
The heavy-duty Double Service Pedestal 24 Tap Tower can serve an impressive selection of 24 different beers. Never worry about pouring performance with its Micro Matic Kool-Rite™ technology, with patented cooling blocks and leak-proof shanks. Optimal functionality, effortless maintenance, and consistent delivery of refreshingly chilled beer.
# DPT424PVDKR-3
Description
Specifications
Downloads
Enhance your beer experience with the Double Service Pedestal 24 Tap Tower! Pour 24 different beers from both sides effortlessly. Enjoy the convenience of 3" tap spacing for larger tap handles. Experience reliable cooling and leak-proof performance with Micro Matic Kool-Rite™ technology. The eye-catching PVD brass plated stainless steel finish adds style to your setup. Crafted with high-quality 304-grade stainless steel for faucets, body, shaft, and levers.
NOTE: Tower is made to order. Available to ship from Florida 3 weeks after receipt of order. Any questions, contact our customer service team at (866) 327-4159.
FEATURES
Draft variety and fast service from both sides of the tower
PVD Brass is tarnish and scratch-resistant
(24) Micro Matic 304 PVD brass plated stainless steel faucets
Tap handles not included
All 304-grade stainless steel contact with the beer: product lines, shanks, faucets
Micro Matic Kool-Rite™ technology with patented cooling blocks and leak-proof shanks
Excellent for any beverage
NSF certified
Made in the USA


INCLUDES
Stainless steel product lines and copper coolant lines with TIG welded stainless steel barbed ends that easily connect to either 5/16" or 3/8" trunkline
Premium quality PVD brass plated, stainless steel beer faucets with solid 304-grade stainless steel forged body, 304-grade stainless steel faucet shafts, 304-grade stainless steel faucet levers, and PTFE lever washers for smooth consistent performance and easy operation (Tap Handles not included)
Mounting gaskets and mounting hardware
3" spacing between faucets provides the use of larger tap handles
SPECIFICATIONS
Faucets: 24
Length: 36"
Height: 15-1/2"
Faucet Height: 11"
Column Diameter: 4"
KOOL-RITE™ INSERT TECHNOLOGY
Thanks to the insert's patented Kool-Rite™ technology, this unit ensures optimum cooling at the faucet and the purest taste possible. This technology features stainless steel beer lines that are joined together with copper coolant lines and are then fully insulated for maximum temperature retention. A cold block in the tower insert then provides a direct cold transfer point before the brew leaves the faucet, ensuring your beer is dispensed at the perfect serving temperature from the first pour to the last! The cold block also improves your bar's efficiency by minimizing loose faucet shanks and eliminating kinks in the beer line to reduce service calls and save you time and money. And, because your beer will only touch stainless steel as it passes through the tower, you don't have to worry about any "off" tastes that may be imparted by other materials.
FAQ/ Related Articles
What is an Air Cooled dispensing system?
What is a Glycol Cooled Dispensing System?
Why are some styles of towers only available in glycol cooling?
Your Guide to Beer Tap Handles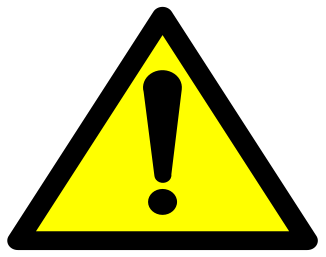 WARNING: This product contains chemicals known to the State of California to cause cancer and birth defects or other reproductive harm.
www.P65Warnings.ca.gov