3 Column 1 Faucet Draft Beer Tower – Black ABS Plastic - Air Cooled
3 Column 1 Tap Draft Tower – Black ABS Plastic - Air Cooled
This is a black ABS plastic, 3 column, 1 tap draft tower. Economical ABS plastic is very durable and is a better insulator than metal.
# DS-431-211
Description
Specifications
Replacement Parts
Serve up your best brews with this Black ABS Plastic, 3 column, 1 tap draft tower. Great for replacing an existing tap tower on your bar or kegerator, this tap tower is air-cooled to keep beer chilled to perfection, while its durable ABS column offers excellent insulation and temperature retention. This model features an unmistakable 3" column design, which is the most common tower configuration for beer keg dispensing in the industry. And thanks to its air-cooled configuration that keeps the hoses chilled inside of the tower, your beer is sure to dispense at the perfect serving temperature from the first pour to the last!
The tower ships with a variety of extras that make installation a breeze, including a 5' x 3/16" hose that is brewery-approved so you can be confident they won't be damaged by normal cleaning products like some others on the market. The faucet comes with a PTFE lever washer for smooth, consistent performance and simple operation, a solid brass faucet lever, and a chrome-plated bonnet, shaft, and collar. To save you a trip to the hardware store, it even comes with a mounting gasket and other mounting hardware! Additionally, it's 9-1/4" faucet height easily accommodates most glasses.


FEATURES
3" diameter column
Black ABS plastic column
(1) chrome-plated brass faucet, high gloss black plastic tap handle
9-1/4" faucet clearance
NSF certified
Made in the USA


INCLUDES
Preassembled 5' long brewery approved beer hose, that is unaffected by normal cleaning chemicals, with a hex nut and neoprene washer on one end for connecting to keg coupler
Premium quality chrome plated solid brass beer faucet with a chrome-plated forged brass body, a PTFE lever washer for smooth consistent performance and easy operation, a solid brass faucet lever, and a chrome-plated bonnet, shaft, and collar
High gloss black plastic tap handle
Mounting gasket and mounting hardware
SPECIFICATIONS
Height: 12-1/4"
Diameter: 3"
Faucet Height: 9-1/4"
FAQ/ Related Articles
What is an Air Cooled dispensing system?
What is a Glycol Cooled Dispensing System?
Why are some styles of towers only available in glycol cooling?
Your Guide to Beer Tap Handles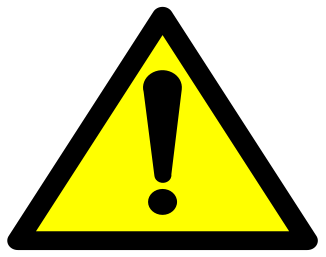 WARNING: This product contains chemicals known to the State of California to cause cancer and birth defects or other reproductive harm.
www.P65Warnings.ca.gov